Hotel Info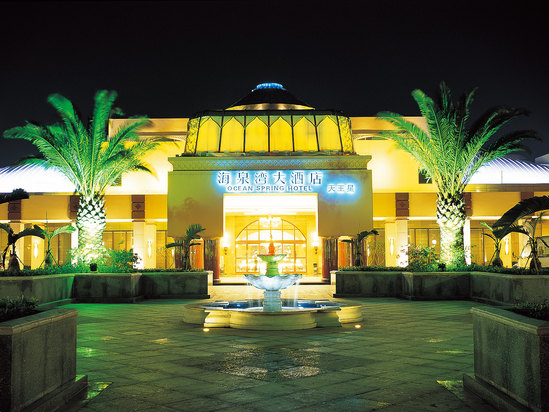 Ocean Spring Grand Metropark Hotel Zhuhai
, it stands on both sides of the central axis of Haiquanwan resort city, with the vast South China Sea in the west, the fisherman's Wharf in the Day Carnival in the East, the mysterious and dynamic amusement park in the north and the luxurious private club in the south.
The whole hotel, with Mediterranean style, covers an area of 220000 square meters. It is composed of the main building for vacation function, the main building for conference function, honeymoon suite and hot spring villa. Some rooms bathroom partition original stretch design, through the room can see the balcony scenery, comfortable and chic.
The 2.7km seashore palm road makes all parts of the hotel complete at one go. It is worth mentioning that the seaside hot spring, soaking in the hot spring, watching the sea view, is also a great pleasure in life.
The balcony breakfast is specially introduced here, with beautiful scenery and delicious food, enjoying leisurely and comfortable. The hotel has a private club, providing spa, aromatherapy and other services, and equipped with karaoke, chess room, indoor and outdoor swimming pool, gym and other facilities.
Other entertainment items include theme park, video games, e-sports, water boating, indoor basketball, badminton, squash, outdoor tennis, etc. to meet your entertainment and leisure needs.
Breakfast price
: CNY100($14.2) / person
Breakfast time
: 07:00-10:00
Breakfast type
: Buffet