Hotel Info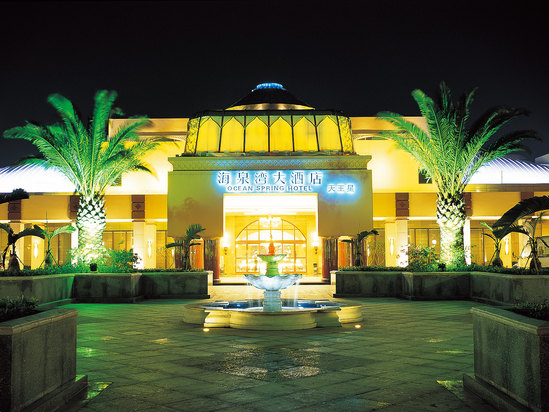 Ocean Spring Grand Metropark Hotel Zhuhai
stands on both sides of the central axis of Haiquan Bay Resort City, with the vast South China Sea to the west, the Fisherman's Wharf at the Sun and the Carnival in the east, a mysterious amusement park to the north, and luxurious private clubs to the south.
The entire hotel is built near the sea, has a Mediterranean style, and covers a total area of 220,000 square meters. Some guest rooms have original stretch design in the bathroom compartment. You can see the balcony outside through the room, which is comfortable and chic.
The stretch of 2.7 km of beachfront palm road makes the hotel in one go. It is worth mentioning that there is a seaside hot spring, soaking in the hot springs and watching the sea view is also a great pleasure in life.
Specially launched here for breakfast on the balcony. The hotel has a private club, providing services such as SPA, aromatherapy, etc., and is equipped with karaoke, chess room, indoor and outdoor swimming pool, gym and other facilities.
Other entertainment projects include theme parks, video games, e-sports, water rafting, indoor basketball, badminton, squash, outdoor tennis, etc. to meet your entertainment and leisure needs.